Restoring Mobility, One Pet At A Time
At Specialized Pet Solutions LLC, we are overjoyed with the work that we get to do with some of the most special animals in the world. Being at the forefront of the animal prosthetics and orthotics movement is a responsibility we take very seriously. Several of the top animal orthotic and prosthetic companies have requested our consultation, and we are excited to be a part of this growing industry. When we can give an animal a new lease on life with one of our supportive devices, the look on their faces is simply unforgettable. When they get to run again, after having not run for weeks or months or even years, and they get their legs underneath them and really move with the same grace and agility that they used to have, that just means the world to us. It means we're doing something right. And it's so powerful that we want to just keep doing it over and over again.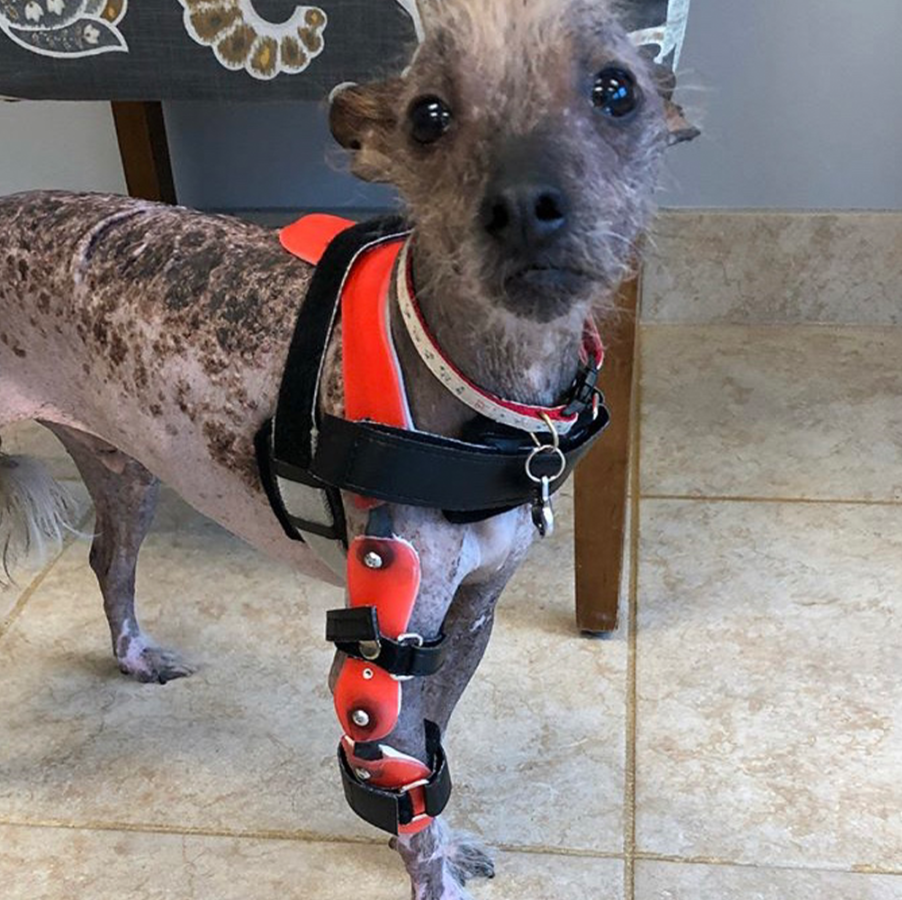 Specialized Pet Solutions offers:

Custom-made orthotic and prosthetic devices such as our dog knee brace

Easy-to use molding materials for the cast for the device

Support for you or your vet, while casting your animal, to ensure a perfect fit

Various colors

Easy shipping options

Devices for a variety of animals

Don't see what you need? Contact us. Easy-to-use casting materials Completely customized devices Giving your pet their life back
A Letter From Our Founder
My name is Angela Boncz I am the founder, lead fabricator and CEO of Specialized Pet Solutions, a small company offering custom orthotics and prosthetics (O&P) for animals.   I have been an animal lover all my life and often toyed with the idea of becoming a veterinarian.  In the end I went a different route in college and studied O&P.  I worked in the human O&P industry for a short time until a puppy I adopted needed an expensive surgery for a cranial cruciate ligament repair (CCL Tear).  Since this is similar to an ACL tear in humans I wondered if I could heal her with orthotics.  So I made her a brace and she healed completely without surgery.  This was my light bulb moment.  I knew I could do this for other animals, and I started dabbling in dog braces at home all while continuing my employment with the human O&P company I was working for.   A couple of years later I adopted a 3-legged mini pony named Prince.  He was using a whiffle ball bat as a prosthetic, so I made him a new prosthetic leg and pretty soon he was running and bucking like a normal mini pony.   At this time I knew what I wanted to do with the rest of my life.  I have been doing O&P for 20 years and animal O&P for 15 of those.  I was located on the East coast for most of those years however I have recently moved back to Eastern Washington to be near family and my home town. While most of my business is dog braces I have also created devices for horses, cows, goats, pigs, sheep and a camel.   No animal is too large or small, I even created a device for a lemur! 
I am so excited to take this company to the next level and help even more animals and the people who love them.  I have a small farm south of Spokane Washington where I have adopted several special needs animals and help them live their best lives.  In 2019, I acquired a miniature donkey born with extreme hyperextension and valgum at her carpus. Because of the deformity, the little donkey had a rough start in life.  When I adopted her I did not have a trailer for transporting animals at the time, but she was so small I simply put her in the front seat of my pickup and headed home on an 8 hour drive with a baby donkey riding shotgun! Over time, I was able to correct her front legs to about 95% normal. If I had been able to treat her at an earlier age, I am confident that she would be 100% corrected now.   Rest assured her deformity has not slowed her down in the least she is as spunky and sassy as any other donkey, maybe even more because she is so spoiled.  She is living her best life with her brother Prince the 3-legged pony and the other animals on our farm.  
Our Mission is clear:  Help animals live their best life.  Each device is custom made to fit your animal precisely.  We are able to accommodate people all over the nation with casting kits and a set of instructions.  I am also available to speak with veterinarians and help guide them on where to make amputations in order to create a more optimal placement for a potential future prosthetic.  With our commitment to animal wellness we offer a 5% discount to animal shelters and sanctuaries.   We also have a preferred provider program for veterinarians and will give a 5% discount to your clients if you sign up with us.    
Thank you for your time and consideration.
Sincerely,
Angela Boncz CTPO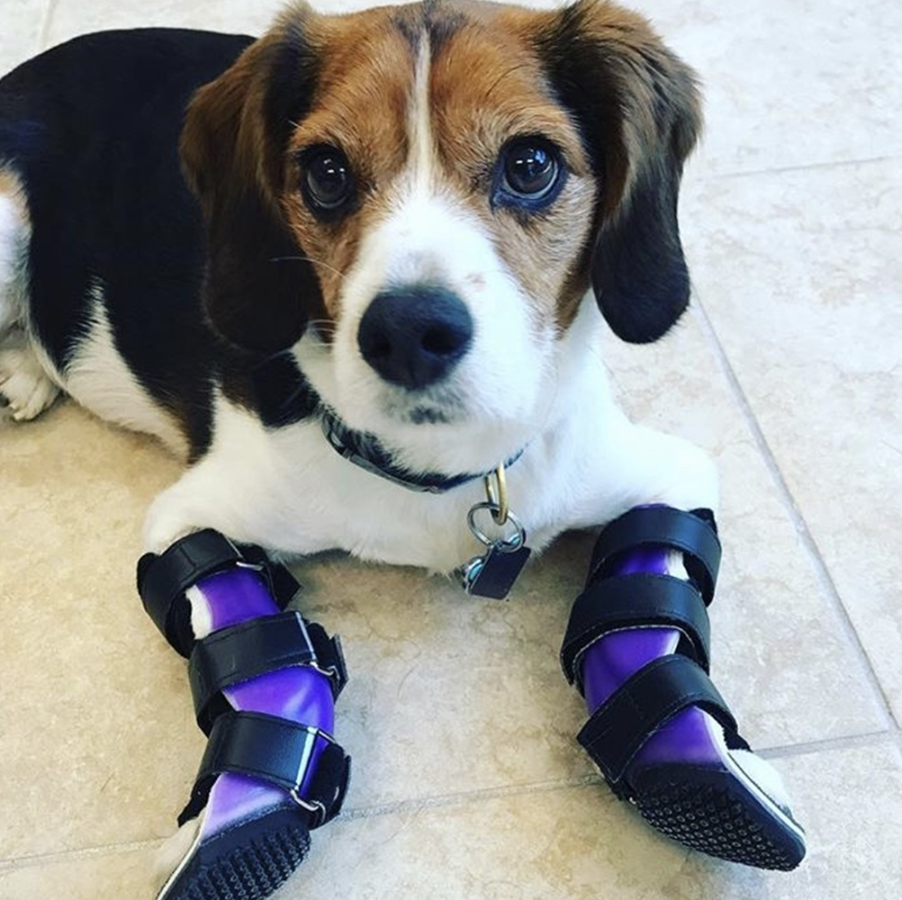 When an animal has lost a limb or has a deformity, the animal will do anything that it can to try to behave as though they aren't any different, even if the effects are so pronounced that they are regularly left at the back of the pack or clearly have difficulty maneuvering. At Specialized Pet Solutions, we get to take these deformities and amputations and create something new there. When the animal begins using that injured or deformed part again with the aid of a prosthetic or orthotic device, it's almost like they never missed that part in the first place. They often get used to it very quickly — though each animal is different. The expression of joy of their faces, of sheer, unmitigated happiness, is profoundly rewarding. At our little shop, we get to see lives turned around.