Giving Your Animal A New Lease on Life
Whether it's a pony or a puppy, you want to make sure your animal's comfort is a top priority. At Specialized Pet Solutions we work to manufacture the most highly sought-after prosthetic and orthotic devices for our animal friends. We manufacture everything in our small animal sanctuary in Spangle, WA, where we are fortunate to get to see the results of our work on a daily basis. Everyone's work should be so rewarding. 
The whole process of casting your animal for their device can be a bit intimidating, however. We understand. We are here to assist you during our business hours, and we're happy to help your veterinarian, vet tech or anyone else who is assisting with this process, too.  When casting for a dog knee brace please be sure to go as high up on the leg as possible.  Watching our videos and reading through the written instructions that are sent along with the casting kit will assure your success.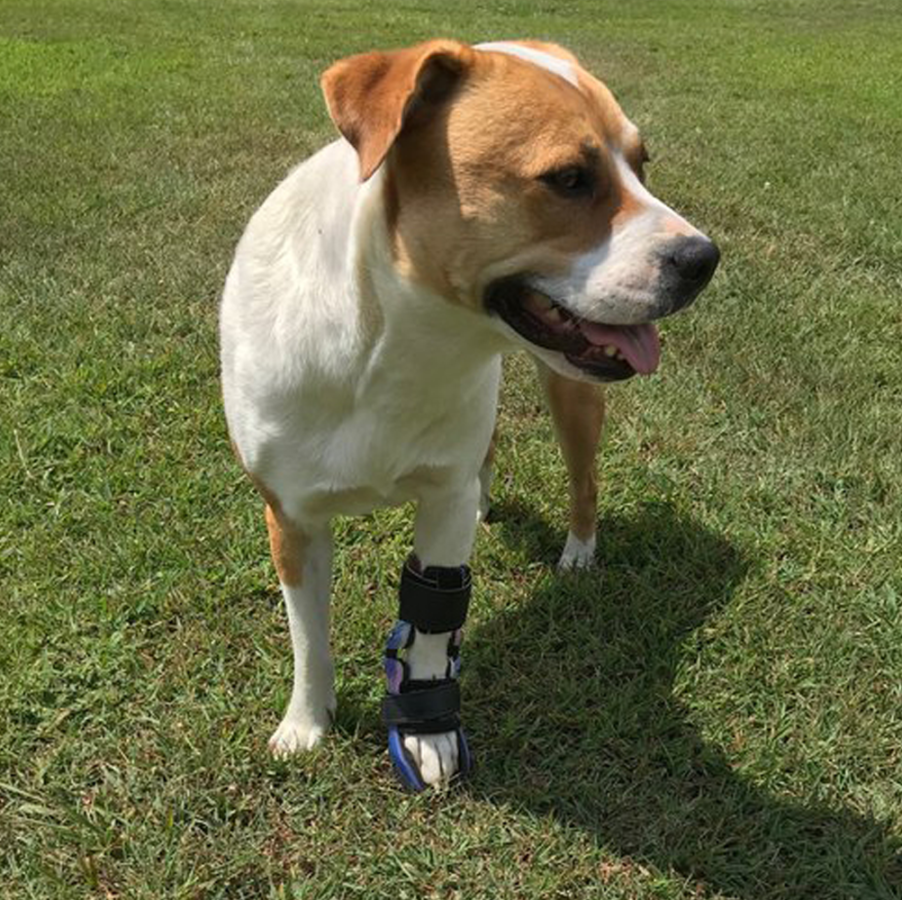 Customized orthotic and prosthetic solutions for your animals

Breakthrough technology in stifle braces for canines

5% discount to animal shelters and sanctuaries.  

Easy-to-use casting kits

Variety of colors for your animal's new device

Considerable experience and skill with over 15 years working with animals and 20 years in the orthotic and prosthetic industry overall.  

Have your veterinarian diagnose your animal

Contact us to place your order for your casting kit

When the package arrives, cast your animal. Contact us with any questions

We'll make your animal's device in 7-10 days and ship it back to you
You'll need a diagnosis from your vet before you can place your order. This way, we know what to send!
If your order is placed before 1:00 PM PST, we'll ship the casting kit the same day.

Each casting kit comes with everything you need to make a great cast of your animal, including casting instructions.

We are available by phone to discuss any issues that may come up during the casting process with you or your vet.

Once you have your cast, choose the color you would like and ship the cast back to us.

Once we receive the cast, it takes 3-5 business days to fabricate the orthotic or prosthetic support.

You'll be notified once the final product has been shipped.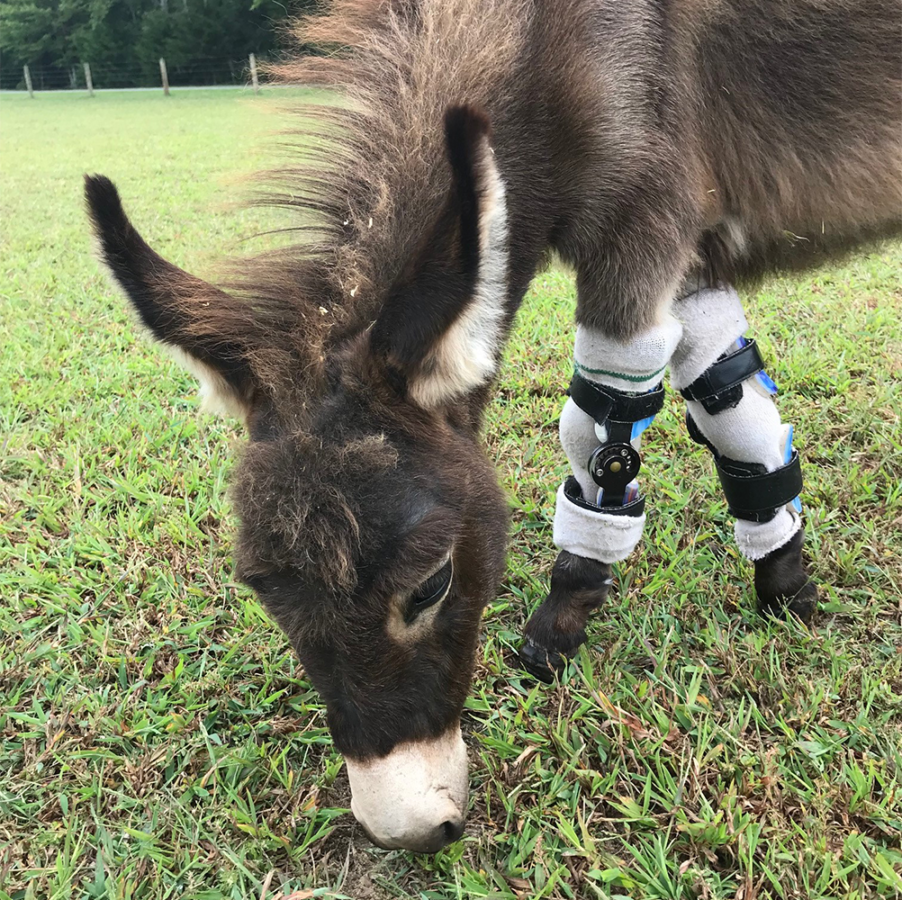 We know you've been through a lot with your beloved animal, getting them to the point where they are able to be fitted with an orthotic or prosthetic device that will enable them to live a higher quality of life than they may have never even imagined before. We are here to help if you need any assistance during the casting process. Whether you decide to cast your animal yourself — --we include, of course, extremely in-depth instructions — or take them to your veterinarian for their assistance, we are just a phone call away to assist in supporting you through this process. And just imagine how happy your buddy is going to be when they are properly fitted with their new device.
5% Discount to Animal Shelters and Sanctuaries